Everywhere I go, people come to see and experience Jesus!

We must go in His name to share the living Gospel of Jesus Christ.

Jesus became so much more than a historical figure and a name in the Bible.
Today, the cry of the world remains the same: "We would see Jesus!" People want more than dusty artifacts and laborious teaching. They want to see Him.
I was like that. I spent my childhood in the land of the Bible, surrounded by historical places where Jesus and His disciples walked and taught, but I had to travel halfway around the world to truly meet Him. It was in Canada where I eventually ran into teenagers who began witnessing to me about asking Jesus Christ into my heart.
"You've got to meet Jesus," they urged. "You've got to meet Him!"
I thought I already knew Him. I had lived in the Holy Land. I had gone to religious schools there. I had been an altar boy. I knew many of the religious rituals.
But in Toronto in February 1972, I agreed to go to a before-school prayer meeting. There were only 15 or so students there, but when they began worshipping and praying, it was the most intense spiritual atmosphere I had ever encountered, and I closed my eyes and said to Jesus for the very first time, "Come into my heart."
What a glorious instant! I felt cleansed from the inside out. There was a purity I had never felt before that seemed to be flowing through me.
At that moment, I saw Jesus, the Son of God!
The students around me continued to pray and worship, unaware of the revolution that was taking place in my heart and life. Then they slipped out to class, one by one. I sat there weeping. I didn't know what to say. I didn't know what to do.
During those moments, Jesus became so much more than a historical figure and a name in the Bible. He became real to me.
During the next hours, even as I went through the motions of going to class, I attempted to understand what had happened to me. When I closed my eyes, Jesus was there! When I opened them, Jesus was there! I continued to see His face throughout the day. Inwardly, the words kept bubbling through me, "Jesus, I love You! Jesus, I love You!"
My prayer had been very simple, but He had done something truly extraordinary in my heart that would change my life forever! What I experienced firsthand would be the message that would send me around the world many, many times.
Now, 41 years after I met Jesus personally, people sometimes ask why I seem more committed than ever to preaching the Gospel. They tell me they can see the fire inside me burning brighter than ever before.
I saw Him! He came into my life. And everything changed!
Desperate, Searching Hearts
Today, as I travel around the world, I see the multitudes who cry, "Sir, we would see Jesus." As during the first century, the world desperately desires to see Jesus.
Lots of people know that He is a historical figure. They've seen the paintings. They've read books about Him. They know details about His life. They may even be able to quote Scripture and talk about church doctrines. But they want more.
That's why I have such a burning, overwhelming desire to tell them:
"If you confess with your mouth that Jesus is Lord and believe in your heart that God raised him from the dead, you will be saved" (Romans 10:9, ESV).
That's why I share His invitation night after night, week after week, telecast after telecast, country after country. I know what can happen when each lost sinner accepts our Lord's invitation:
"Behold, I stand at the door and knock. If anyone hears my voice and opens the door, I will come in to him and eat with him, and he with me" (Revelation 3:20).
When I look out over the multitudes, I think, "If only each one of these precious people can see Jesus during this service. If only they will open their hearts to Him. If only they can experience Him. Their lives will be changed forever, as mine was! And each life can touch more lives."
Oh, precious partner, the greatest privilege we have as believers is that you and I have been entrusted to point others to our Lord Jesus through our hearts, our lives, and our actions.
Everywhere I go, people come to see and experience Jesus! They don't want to hear facts about Him. They want to see the demonstration of God's power. They want to receive the Jesus who can "save to the uttermost" (Hebrews 7:25).
We must go in His name and in the power of the Holy Spirit to share the living Gospel of Jesus Christ. He said, "As my Father has sent me, even so I am sending you" (John 20:21).
People are starving for the good news of salvation, yet:
"How then will they call on him in whom they have not believed? And how are they to believe in him of whom they have never heard? And how are they to hear without someone preaching?" (Romans 10:14).
We have this amazing privilege!
We must get the Gospel out now to the nations with all speed and intensity. We must tell the world and shout it from the housetop that Jesus saves, Jesus heals, and Jesus is coming again!
Over the coming weeks, with your prayers and support, we are finalizing plans for me to preach face-to-face with vast multitudes in dozens of countries in 2020, including Brazil, Slovakia, South Africa, Indonesia, Singapore, and elsewhere—places where hurting, desperate, and needy souls long to hear the Gospel message that Jesus saves and heals today.
Through the communication revolution we are experiencing and the miracle services being held around the world, we are moving into a dramatic new day of increased efficiency and effectiveness where God is allowing this ministry, in our 46th year, to reach more people than ever before.
However, as the time grows shorter before Christ's return, we live in a world of great change and turmoil. We have no guarantee how long the doors will stay open to the Gospel in any country. What we do, we must do quickly. We must reach the most people by any means possible. And I need your help now.
We are in a supernatural season. The anointing for biblical abundance is being released to those who give to spread the Gospel, and I want you to be part of what God is doing.
Will you prayerfully ask Him what you should plant today, then sow your most generous financial seed so multitudes can hear the Gospel of Jesus Christ? As you do, remember our Father's glorious promise to give you seed and multiply that seed as you sow it.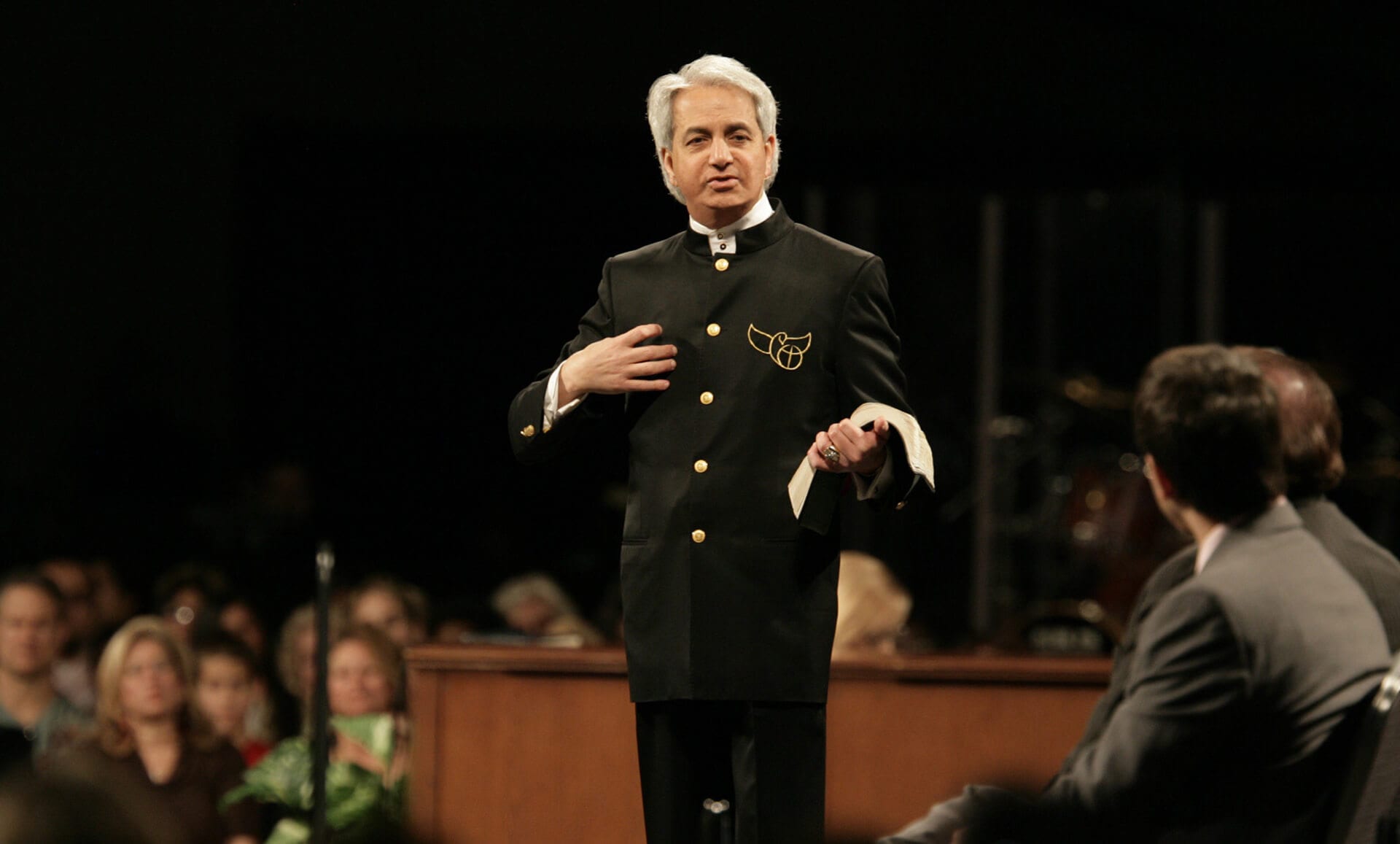 I am eager to hear from you very soon, and I pray your gift will bring multitudes of lost souls to the cross of Calvary. At the same time, I pray your seed-gift will be multiplied into a vast harvest of financial blessings in your own life, in the mighty name of Jesus Christ!
The world is open to the Gospel as never before. They are crying, as when He walked on earth, "Sir, we would see Jesus" (John 12:21, KJV). Will you help me point them to Him? Will you help me take the life-changing, miracle-working message of Jesus Christ to them today before it is too late?
With warmest Christian love,

God desires to move believers into a new season of faith, favor, and abundance so we can move into a new dimension of equipping and evangelism as we seek to "Go into all the world and proclaim the gospel to the whole creation" (Mark 16:15).
Together, we can truly impact this generation for Christ. Give your most generous gift today, knowing it is being planted into the fertile soil of this worldwide ministry. Then, get ready for a divine season of God's blessings!