Your life is safe and secure on the true foundation of faith.

Jesus has given us a blueprint on how to establish strong spiritual foundations.

When someone's spiritual life is not properly anchored to a firm foundation of faith, so many things can go wrong
When I grew up in Israel, there was a house built not too far from where our family lived. The owner had apparently received a permit to construct a two-story home, and neighbors admired the beautiful finished product. However, it wasn't long until the man's growing family required more space, so he decided to add a third story.
In those years, the government regulations were not as rigid as today. The gentleman added the extra floor without obtaining any additional permits. Unfortunately, the original foundation was not designed to bear the additional weight and within a short time, the structure began to tilt. Next, one of the walls began cracking. Finally, one side of the home collapsed. Needless to say, the family was heartbroken.
As so many of society's foundations have been crumbling around us, I remember how far many believers have fallen like that crooked house. When someone's spiritual life is not properly anchored to a firm foundation of faith—when prayer is weak and communion with the Lord remains shallow—so many things can go wrong, and the burdens of life reveal foundational problems. There is a better way that God has provided!
Jesus gives us a blueprint on how to establish strong spiritual foundations:
Whoever comes to Me, and hears My sayings and does them, I will show you whom he is like: He is like a man building a house, who dug deep and laid the foundation on the rock. And when the flood arose, the stream beat vehemently against that house, and could not shake it, for it was founded on the rock. (Luke 6:47-48, NKJV)
Life is filled with a variety of teachings and philosophies about how you can have a great life. Some of those ideas are good. Some aren't.
When God's Son is your unshakable base of spiritual support, you can be assured that your spiritual structure is sound and will not fail:
Now, therefore, you are no longer strangers and foreigners, but fellow citizens with the saints and members of the household of God, having been built on the foundation of the apostles and prophets, Jesus Christ Himself being the chief cornerstone, in whom the whole building, being fitted together, grows into a holy temple in the Lord, in whom you also are being built together for a dwelling place of God in the Spirit. (Ephesians 2:19-22, NKJV).
Don't be deceived. God's Word offers only one strong rock on which to build your life: "For no other foundation can anyone lay than that which is laid, which is Jesus Christ" (1 Corinthians 3:11, NKJV).
How do you begin?
In a revealing passage of Scripture, Jesus Himself referred to building upon the rock foundation:
When Jesus came into the region of Caesarea Philippi, He asked His disciples, saying, "Who do men say that I, the Son of Man, am?" So they said, "Some say John the Baptist, some Elijah, and others Jeremiah or one of the prophets." He said to them, "But who do you say that I am?" Simon Peter answered and said, "You are the Christ, the Son of the living God." (Matthew 16:13-16, NKJV)
The exchange between Jesus and His disciples tells us how our spiritual foundation must be laid. There are four steps involved:
A face-to-face encounter with Jesus. The Lord asked the disciples, "Whom do you say that I am?" Peter, looking into the face of the Master, said, "You are the Christ." Your experience doesn't come through a church, a minister, or a priest. You must present yourself one-on-one with the Living God. That is the beginning, the foundation of all foundations!
A revelation from the Holy Spirit. Scripture records that "flesh and blood has not revealed this to you, but My Father who is in heaven." Peter did not receive the answer from Jesus, nor from the apostles or the other disciples. He heard it from God through the Holy Spirit!
When Peter affirmed who Jesus was, he was recognizing his heartfelt belief that "I know that I know You are God's Son." A revelation will produce acknowledgment and affirmation.
The final step in building your foundation is to publicly confess what has been revealed. Peter told all who were gathered together, "You are the Christ."
In our services around the globe, I give the altar call, inviting the unsaved to experience the great miracle of salvation, I ask people to make a public confession that they are renouncing their sin and turning to the Savior.  This act of faith seals the decision in their hearts and makes a declaration to the world that Christ is Lord.
In the remaining part of the passage that contains the four steps or foundations, we read:
Jesus answered and said to him, "Blessed are you, Simon Bar-Jonah, for flesh and blood has not revealed this to you, but My Father who is in heaven. And I also say to you that you are Peter, and on this rock I will build My church, and the gates of Hades shall not prevail against it. And I will give you the keys of the kingdom of heaven, and whatever you bind on earth will be bound in heaven, and whatever you loose on earth will be loosed in heaven." (Matthew 16:17-19, NKJV)
The name Peter (Petros in Greek) means "rock" or "rock-man." After calling Peter's name, our Lord used petra (upon this rock), a feminine form for "rock," not a name. Christ used this as a play on words to differentiate between Peter himself and the petra rock of Peter's divine revelation and profession of faith, "You are the Christ, the Son of the living God."
Our Lord Jesus Christ is ultimately the Rock and Chief Cornerstone of our faith!
When your life is founded upon Jesus, the Rock, then the enemy of our soul may throw everything against you, yet he will not prevail. Your life is safe and secure on the true foundation of faith.
You can say with the psalmist:
The Lord is my rock and my fortress and my deliverer; My God, my strength, in whom I will trust; My shield and the horn of my salvation, my stronghold. (Psalms 18:2)
For thou art my rock and my fortress; therefore for thy name's sake lead me, and guide me. (Psalms 31:3)
He only is my rock and my salvation; He is my defense; I shall not be moved. (Psalms 62:6)
What a dependable, reliable foundation upon whom we can trust in all situations!
Your Appointment with Destiny
In closing, let me share this request with you. I believe that 2021 will be a supernatural season of unlimited power and blessing, and I want you to be part of what God is doing by taking a step of faith!
What I can tell you is that this is a historic moment! Even amid COVID-19 and the challenges we face today, we are doubling our efforts to do more, preach more, use the internet and social media in greater ways, and seeking God's guidance to be good stewards of each gift you send.
Together, we must awake to the shaking taking place all around us. We must respond in a more determined way, knowing that the eternal destiny of millions, even billions of souls hang in the balance.
You can be certain that through faith, prayer, and obedience, our Almighty God will tend to your need as you plant your seed into the fertile soil of His ministry.
I challenge you to give generously today to show God that you can be trusted to be both blessed and a blessing during the coming days, for He has promised:
Give, and it will be given to you: good measure, pressed down, shaken together, and running over will be put into your bosom. For with the same measure that you use, it will be measured back to you. (Luke 6:38, NKJV)
Will you prayerfully ask God what you should plant today? Then sow your most generous financial seed so multitudes can hear the Gospel of Jesus Christ. As you do, remember our Father's glorious promise to multiply that seed as you sow it.
And as I've shared, your seed is the key! Giving towards the spread of the Gospel is visible proof that you are aligned with God's desire to bring salvation and healing to the world during these end times.
When you trust Him and give toward the spread of the Gospel, God shows His power in your life.
I am eager to hear from you very soon, and I pray that your gift will bring multitudes of lost souls to the cross.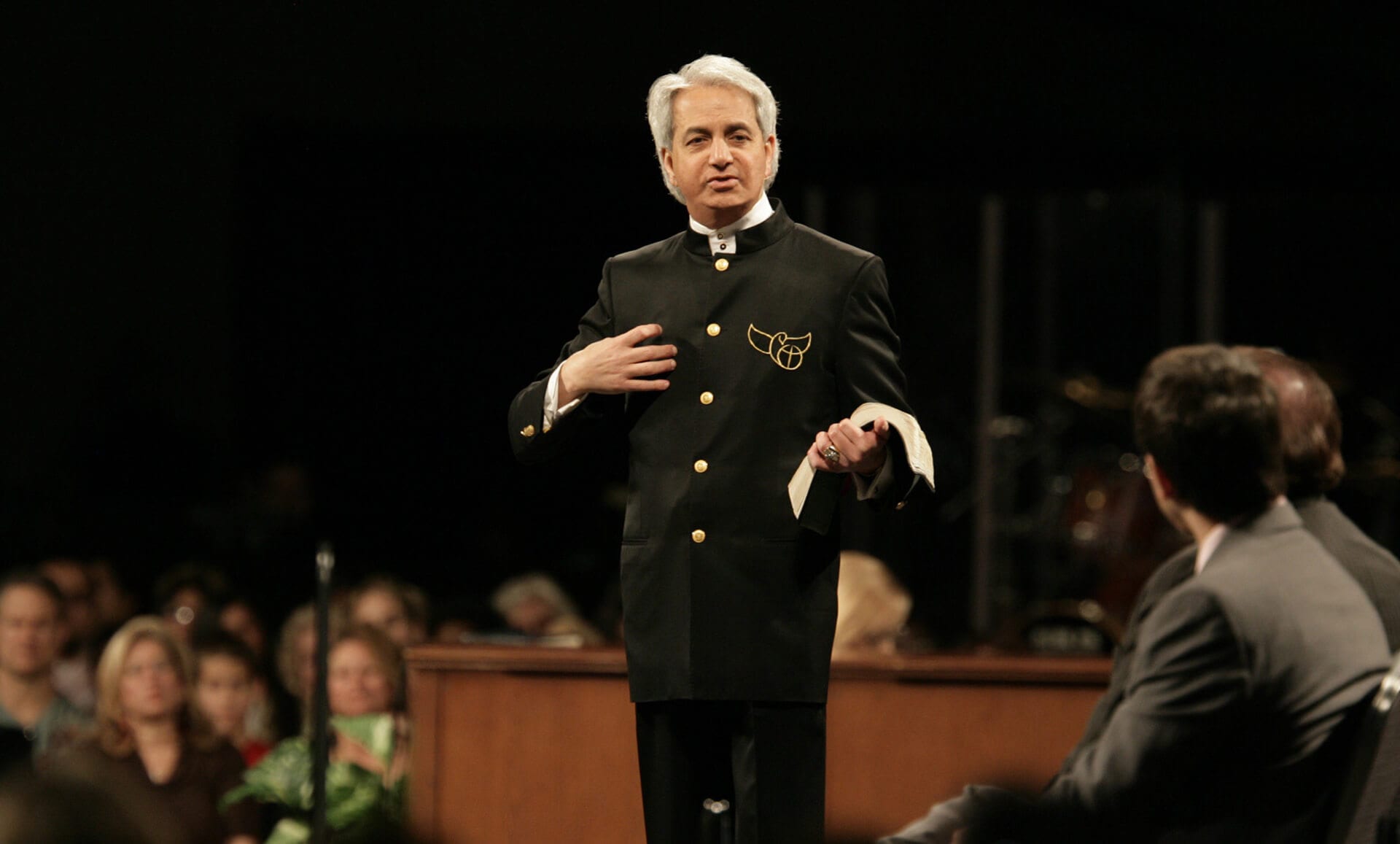 At the same time, I pray that your seed-gift will be multiplied into a vast harvest of financial blessings in your own life, in the mighty name of Jesus Christ!
I love you deeply, my precious partner, and I pray for you and your loved ones daily.
With great expectations for you,

There is a shaking taking place. Foundations are crumbling. This is the hour to answer God's call to spread the Gospel of Jesus Christ by any means possible to every heart that will heed the Holy Spirit's call. The need has never been more urgent! Plant your most generous seed today in expectation of a worldwide harvest of souls, as well as an overflow of the Lord's outpouring in your life! And may God bless you abundantly during the coming days, weeks, and months!